We are seeking partners to help us build the world's top professional recruitment consultancy
Originally founded in the UK in 1975, JAC Recruitment subsequently expanded its operations overseas, including the establishment of JAC Recruitment Japan in 1988. The company was listed on the JASDAQ market in 2006 under the corporate name JAC Recruitment Co., Ltd., and subsequently listed on the First Section of the Tokyo Stock Exchange (TSE) in 2015. JAC Recruitment Japan continues to achieve growth as a leader in Japan's recruitment industry, thanks to its competitive strengths that stem from maintaining extensive listings of global employment opportunities and professional job-seekers.
In April 2011, JAC International was established as a wholly-owned subsidiary of JAC Recruitment with the aim of better providing quality talent search and placement services catering to non-Japanese executives and human resource managers who are in charge of hiring candidates for job placements working in foreign-affiliated multinationals. At JAC International, we assemble teams of recruitment consultants consisting exclusively of bilingual and multicultural foreign and Japanese nationals who wield extensive knowledge regarding the talent recruitment market with respect to foreign multinational corporations.
JAC International is poised to achieve further growth going forward. For instance, JAC International is now positioned at the start-up phase of its existence, and as such is able to leverage a vibrant corporate culture. This takes the form of an overwhelming willingness among our employees to take on challenges of developing the enterprise, stark determination to achieve objectives and strong aspirations to generate growth. As such, JAC International provides employment opportunities that enable professionals to develop their careers in the upbeat environment of a growing company. At the same time, JAC International goes beyond that in terms of making it possible for employees to help forge progress of the recruitment industry as well as our corporate clientele.
Moreover, JAC International now plays a crucial role in Japan's overall recruitment industry. This is because we function as a strategic subsidiary of the JAC Recruitment Group which boasts many years in the business and a solid track record of successful results, meaning that we are not new to executive search and placement. Accordingly, at JAC International we are now seeking business partners who would like to join our team, in helping us achieve JAC Recruitment Group's goal of building the world's top professional recruitment consultancy.
More About JAC International
As a company standing at the forefront of the modern recruitment market specifically in the realm of professionals at the upper-end of the salary scale, JAC International seeks to hire bilingual and multicultural professionals who would like to act as recruitment consultants capable of helping to address the employment needs of many types of international corporations, by helping us take on the role of matching top talent with some of the world's leading companies.
We remain committed to achieving ongoing growth as we pursue our aim of becoming the top recruitment consultancy in Asia and throughout the world.
We are a team of professionals in talent recruitment and placement.
We are a team of professional recruitment consultants committed to meticulously understanding the background details of our job listings, and referring candidates to fill such positions, thereby adding value to job seekers intent on advancing their careers. In getting to know our client companies and their mid-career hiring strategy, their business approach, management philosophy and personnel policy, our recruitment consultants develop an understanding beyond any listed job requirements. We are then able to help our client companies find the best solutions to their employment needs by referring the best candidates available to fill such available positions.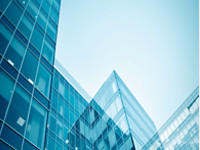 JAC International's strengths lie in recruitment of managers, specialists and other professionals for multinational corporations.
JAC International is a subsidiary of JAC Recruitment which is listed on the First Section of the Tokyo Stock Exchange, In that capacity, we engage in talent search and placement services specifically tailored to foreign multinational corporations. We particularly excel in providing services entailing referrals of candidates to fill positions as top executives, other types of managers, specialists and other professionals.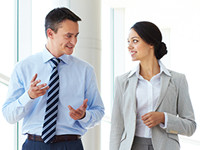 JAC International's recruitment consultants are all fluent in two or more languages.
JAC International specializes in serving foreign multinational corporations. Our client network extends beyond Japan, spanning the Asia-Pacific region and elsewhere worldwide. We employ recruitment consultants who are all proficient in one or more languages, which enables them to provide top-quality services involving an extensive understanding of all types of international clientele and effective communications with such clients.
Corporate Philosophy and Mission
JAC International adheres to our Philosophy & Policy statement outlining the business principles of JAC Recruitment Group. Accordingly, we all take action of our own accord as individuals in order to get the job done, while also acting as a team of professionals with each member meticulously carrying out their individual job duties.
Corporate Philosophy
JAC Recruitment's Philosophy & Policy statement is a reflection of our corporate culture and acts as a cornerstone in our efforts to pursue sustained growth and business development.
Meanwhile, as a recruitment consultancy specialising in professional occupations we aim to refer corporations in the market for top-notch talent to many candidates who are seeking ideal career opportunities. The actions and behaviours exhibited by each and every one of our recruitment consultants in achieving such ends are underpinned by this Philosophy & Policy statement. In other words, our Philosophy & Policy statement reflects JAC Recruitment's corporate culture along with its unwavering sense of ethics. As such, we shall remain committed to steadfastly adhering to our ideals, thereby ensuring that they remain an integral part of our business going forward, consistently as the times change and our business expands.
Philosophy
Freedom & Discipline
Fairness
Policy
Speed
Sincerity
Attitude
Our Mission
By linking skilled human resources with companies across the globe, JAC Recruitment will continuously contribute to the growth of individuals, companies, economies and society.Through our introduction of strong manpower, companies can expand their business, which contributes to the growth of the global economy. Economic growth is then connected to, and contributes to, the development of society. The individuals we have linked together make new connections in new companies which leads to further personal growth.
Pursuing our company mission links to the development of individuals, of companies, of countries, of the world and, ultimately, the Earth – and, it is our job at JAC Recruitment Group to forge those links. This is our Mission.
Diversity & Inclusion
With offices in 12 countries, JAC Group respects diversity across nationality, race, age, gender, gender identity and expression, sexual orientation, disability, religion and beliefs.
Diversity and inclusion are essential values for JAC Group, which considers "fairness" a core part of its Philosophy & Policy. The Group is committed to creating a more open work environment where professionals can be themselves.
By introducing diverse talent to clients, we actively contribute to the realisation of an inclusive society in which all professionals can shine.
Health & Welfare and Other Benefit Programs
We offer a range of health and welfare benefits and other such programs geared to ensuring that we maintain a positive working environment. In addition, we operate a number of professional incentive schemes that include an awards program to recognise outstanding employee performance and Flextime work arrangements.
Health & Welfare Benefits
401K retirement plans
Childcare leave
Childcare allowances
Nursing care/long-term care leave
Paid vacation
Subsidised lunch program (meal vouchers)
Incentive Schemes
Monthly MVP recognition
Annual MVP recognition
Award for top new employees
Award for best teams
Commendation for years of continuous service
Scheduling & Work Arrangements
Working hours: 9:30 to 17:30 (7 hours)
Flextime
Core working hours: 11:00 to 16:00
Five-day work week (two days off per week)
National holidays, year-end & New Year's holidays, summer vacation
Paid vacation (10 days in first year of employment, maximum of 20 days)
Special leave for weddings, funerals and other such occasions
Application Criteria (for Career-Track Employment)
JAC International offers candidate search and placement services specifically tailored to employment positions in multinational companies. We boast a successful track record in terms of having made countless candidate referrals involving business-ready professionals such as senior-level managers with extensive international backgrounds as well as specialists and technical experts equipped with sophisticated expertise.
Our recruitment consultants are all professionals who specialise in serving needs involving mid-career recruitment as well as support for career change and transition. As such, our recruitment consultants must have a good grasp of the industries that they handle, knowledge of overall business topics such as corporate business and personnel strategies, and a firm understanding of the companies they serve.
We interview candidates seeking career-track employment to learn more about their current endeavours, their career objectives and other such details, and accordingly seek candidates who will work with us as business partners in finding the best way forward.
Employment Details
Available position
Recruitment consultant
Job description

Attract new clients
Develop relationships with existing clients
Conduct fact-finding sessions to gather details about job listings
Search for job candidates
Subsequent to the referral stage, continue providing seamless support extending across the job interview, job offer, initial employment and employment phases

Qualifications (required)
Must have experience working as a recruitment consultant in the recruitment industry
Industry:

Manufacturing
Chemical
Automotive
Healthcare
IT
Executive
B2C Sales & Marketing (Consumer)
Terms & Conditions of Employment
Terms & conditions
Description: Full-time employment
Salary
Annual salary of at least 4 million + performance-based bonus
Note: Specific salary and bonus amounts will be determined based on a candidate's level of experience and ability, and will be decided upon having discussed the matter with the candidate.
■Pay rise: Twice annually
■Bonus: Four times annually (substantial bonuses paid based on individual job performance)
Allowances
Transportation expenses fully compensated (maximum of JPY 50,000 per month and 300,000 per six month interval)
Location of employment
14F Jinbocho Mitsui Building; 1-105 Kanda Jinbocho, Chiyoda-ku; Tokyo, 101-0051
Start of employment
Determined upon considering candidate's preference
Holidays & vacations
Two days off per week (Saturday and Sunday)
National holidays, summer vacation, year-end and New Year's holiday, childcare and nursing care leave, wedding and funeral leave, special leave
Note: At least 120 days of annual holidays and leave
Paid vacation
Annual paid vacation of 10 to 20 days (depending on starting month of employment)
Working hours
Standard working hours: 9:30 to 17:30 (includes 60 minutes for breaks)
Note: Flextime scheme (7 hours per day standard working hours; core working hours from 11:00 to 16:00)
Social insurance schemes
Health insurance, employees' pension insurance, employment insurance, workers compensation insurance
Health & Welfare Benefits
Retirement plan (defined contribution pension), employee stock ownership plan, asset savings plan, comprehensive term insurance policy through a social welfare organisation (fully covered by the employer), recognition for long-term service, childcare allowance scheme, subsidised lunch program
Age of retirement
60 years old (post-retirement employment program available)
Other
Those who have joined company as employees of JAC Recruitment will generally be employed under terms and conditions that apply to secondment assignment from JAC Recruitment.
Note: There is a probationary employment period of six months.